Are you confused about choosing the best guitar between acoustic and electric? Well, every beginner guitarist has to make a decision to start his journey. Both acoustic and electric guitars are excellent choices for players, but there are some differences between the two. For instance, both are different in sound and design. The acoustic guitar produces sound through vibration by strumming the steel strings, whereas an electric guitar is designed to generate sound with electricity. Take a look at the comparison between acoustic guitar and electric guitar to know about their similarities and differences.
Acoustic Guitar vs Electric Guitar
Acoustic guitars are designed to produce a subtle and pleasant sound. On the other hand, an electric guitar can produce powerful sound. Acoustic and electric guitars have many similar features, but they are also different in many ways.
Acoustic Guitars
Benefits of Acoustic Guitar
You don't need an amp to play acoustic guitar. There is no need to hassle and worry about bringing amps and chords with you to play your guitar.

You can easily fingerpick the steel strings of an acoustic guitar. It allows you to produce many tunes and is the perfect choice for those looking for more than a single option to get the best possible sound.

Acoustic guitars are the best guitars for beginners. Most experts recommend beginning with this type of guitar as it is designed for easy playability. You will be able to hear mistakes and change the tune to correct them. The more you practice, the better you will be.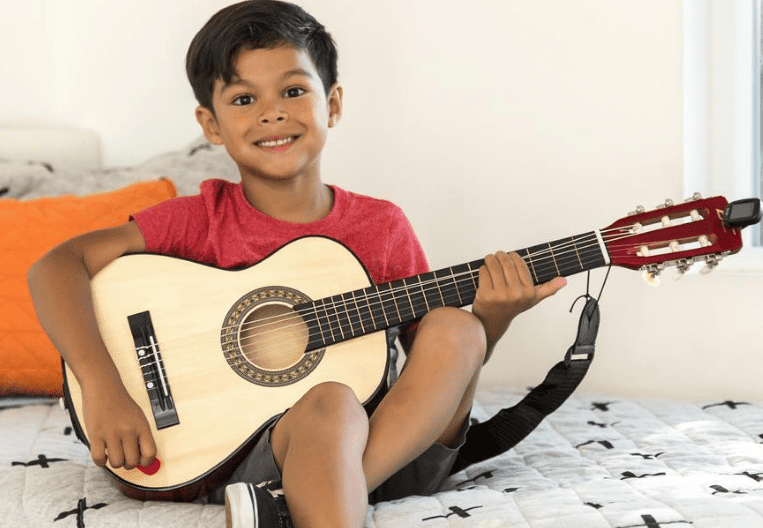 An acoustic guitar allows different tunings. You can easily find the best sound to keep the music flow according to your needs.

Also, there is an option to use a capo with acoustic guitars. The cap, a small device on the neck, helps to adjust the pitch of the guitar. This handy feature offers more options in experimenting with the sound of your acoustic guitar.

It is ultra-convenient to use the sliding technique while playing acoustic guitar. The main purpose of this technique is to place an item against the guitar strings while playing it to create a variety of sounds having a vibrato and glissando effect.
In fact, this is one of the best ways to understand the sounds coming from your guitar that helps to create the ideal sound to make a beautiful song.
Buying the best acoustic guitar means you are have chosen the ideal instrument to learn acoustic guitar. Even if you are an intermediate player, the acoustic guitar can help to improve your playing skills.
Cons of Acoustic Guitar
Besides advantages, there are some drawbacks of acoustic guitar that should be considered before making a decision.
You can't change the sound of your guitar with electronics. There is no electronic option which means the variety of sound effects will be limited.

An acoustic guitar doesn't offer proper bass for heavier, more powerful songs. The sound of such guitars is best for smooth and simple goals. The acoustic guitar is not recommended to play jam and rock styles.

Steel strings can hurt to play with. For beginners, their fingers may numb with pain and tingling feelings. The guitar strings are thick and hard to play, which may be frustrating for new users.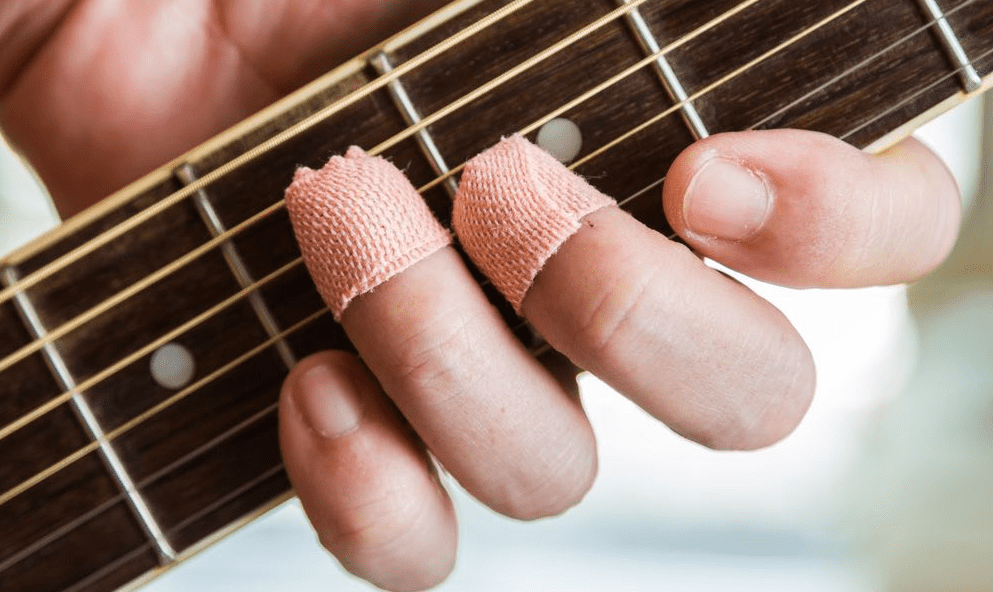 The acoustic guitar is not recommended for solo sound. Most solos are meant for a bright and characteristic moment, so achieving them with an acoustic guitar is impossible.

Acoustic guitars are bigger than electric guitars. An electric guitar comes with a slim body and lightweight than an acoustic guitar. One can't perform stunts or cool solos with an acoustic guitar due to its large size and heavyweight.
Electric Guitars
Benefits of Electric Guitar
If you are looking for the right amount of velocity and energy, an electric guitar is made for you. This type of guitar is used by many popular artists and brands, including Chuck Berry, The Beatles, and Jimmy Hendrix. These famous artists have used electric guitars throughout their careers.

Electric guitars allow you to control the volume. You can easily increase or decrease the volume according to your needs. Volume control gives more options to find the right sound while avoiding disturbing others around you.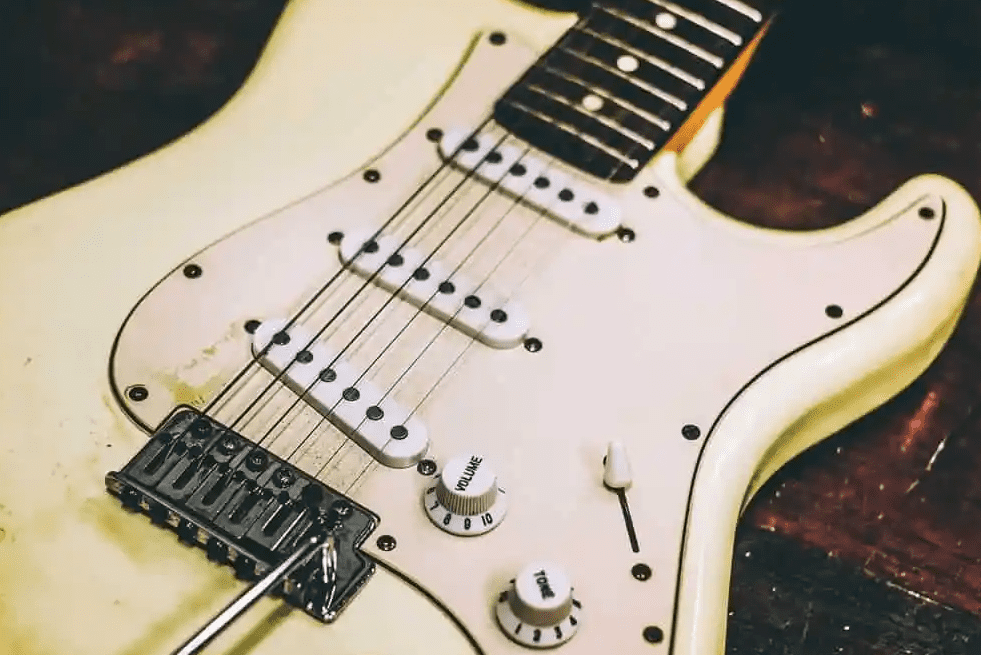 Electric guitars are easy to learn due to their design. The strings of these guitars are thin, which makes it convenient for players to plush down to different tunes. Also, the neck of the guitar is thin to provide you more room to position fingers on it for controlling sound.

One of the best benefits of electric guitars is their great sound quality. It offers clear and concise sound to help you achieve your desired tone easily. Though the best amplifiers, the electric guitar will provide powerful sound.

Another excellent feature of electric guitars is their fantastic design. They are available in different designs with unique styles and colors.
Cons of Electric Guitar
Even though an electric guitar can produce excellent sound and comes with a fabulous design, there are some cons too.
Electric guitars are expensive than acoustic guitars. Electric guitars are equipped with additional accessories such as cables and amplifiers, which make them expensive. You have to carry the entire set while traveling, which can also be inconvenient.
Also, the electric guitar is difficult to tune for beginners. It can be a bit tricky to set the tone of an electric guitar for a new user. The tones of electric guitars are not smooth and tender like an acoustic guitar. Therefore a player has to spend more time adjusting the sound to get the desired one.

Electric guitars are not ideal for softer songs. If you are looking for a tune that revolves around music that is mild and soft with a simplistic melody, electric guitars are not made for you.
Acoustic Guitar vs Electric Guitar – Brief Comparison
| | |
| --- | --- |
| | |
| Both guitars are equipped with tuning pegs that helps to adjust the sound of these instruments. | An acoustic guitar has bulky and hollow body whereas the body of an electric guitar is thin and compact. |
| Both guitars feature six strings. | The sound of acoustic guitar is created through strumming the strings that create vibration with its sound which is projected through the hole. |
| These guitars are divided into section known as frets which are pieces of metal available on the neck of the guitar. | Electric guitar utilizes transducers which allow vibrations from its strings to turn into a signal that amplifies the sound of the guitar. |
Final words
The decision to choose the best guitar between acoustic and electric comes down to your music style and other factors you are looking for. The acoustic guitar is commonly used for country, jazz, fold, and bluegrass music. Musicians use an electric guitar for metal and rock music. Depending on your budget, both types of guitars are ideal for beginner and intermediate players.