No matter which guitar style you prefer, rock, blues, or jazz, you probably have seen the Martin & Co logo on the guitar. Producing guitars for more than 200 years, Martin has been one of the most famous and reputable guitar manufacturers. Popular players including Elvis Presley, John Mayer, Eric Clapton, Ed Sheeran, Kurt Cobain, and Jeff Tweedy of Wico have played legendary Martin guitars throughout their careers. But do you know about the history of Martin guitars? Let's take you back to 200 years and begin where Martin started to manufacture their very first guitars.
History of Martin Guitars
The Beginning
Christian Fredrick Martin Sr., the founder of Martin Guitar, was born in Markneukirchen, Germany, in 1976. He grew up in cabinet making family. While continuing the family tradition, he learned how to manufacture guitar from this father. When he was 15 years old, his father sent him to Vienna, Austria, where he studied from a well-known guitar manufacturer name Johann Georg Stauffer.
Martin was very talented, and he started to work as a foreman at the Stauffer shop. After marriage and the birth of a child, Martin decided to return to his hometown and started his guitar-making shop there. He was involved in a dispute between two guilds, the Violin makers guild and Cabinet makers guild.
Many guitar manufacturers were members of the Cabinet maker guild by the time. Violin maker guild believed that their instruments were superior to cabinet maker guilds. They also tried to limit the competition and prohibited cabinet makers from manufacturing instruments.
This was an alarming situation for young Martin as he has just started his shop. He decided to migrate to the United States to seek new opportunities in another country.
The New Era Begins
After arriving in the new land, Martin immediately opened his shop in New York. However, the tough environment in the metropolis was didn't suit him as he was used to the rural area in Germany. He moved to Nazareth, Pennsylvania, and started his business, where he spent the rest of his life.
Notable Achievements by Martin & Co.
X-bracing system
The first major innovation by Martin as a guitar manufacturer was the X-bracing system. The two braces create an X shape across the soundboard, which aided in creating the signature Martin sound.
Dreadnoughts sized Guitars
Introduced in the early 1900s, dreadnought was originated from the Martin, which is now one of the most used guitar shapes by musicians. The name Dreadnought came from World War l ear British battleship named HMS Dreadnought.
The British Royal Navy built a new battleship that was larger than its processors. Martin got an idea from the large ship. The dreadnought guitar was designed to produce louder sound with powerful bass. Also, the body of the instrument was larger and deeper than previous guitars. However, dreadnought guitar was not welcomed when it was introduced. It was used by country musicians as the sound system was not great.
The first dreadnought was sold under the name of Oliver Ditson C., Boston, New York. The first standard-sized guitar model was introduced by Martin in 1922 which was designed for use with steel strings that needed additional internal bracing.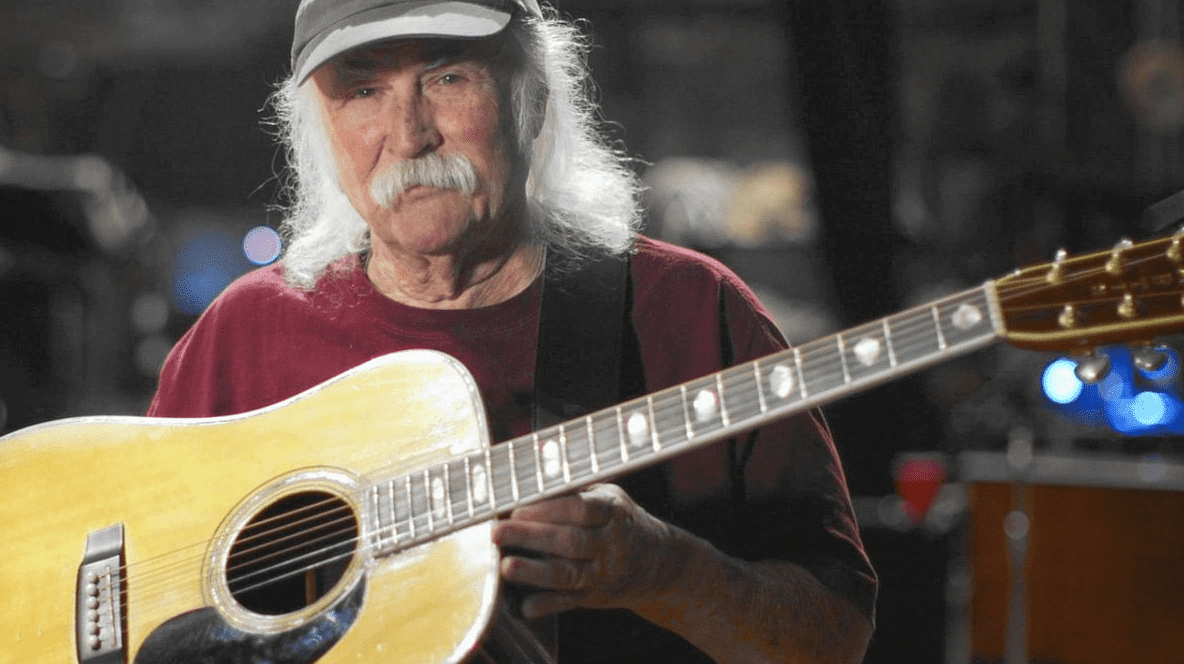 The 14-fret neck was developed in 1929. It was 1931 when Martin produced dreadnought guitars under their own brand name. Martin's signature series was introduced with the reissue of Gene Autry in 1933. Early dreadnought Martin guitars were equipped with 12 fret necks, but when D 28s and D 18s were officially produced, they featured 14 fret necks, which is used today.
The fretboard inlay pattern was changed in 1939 from the 45 snowflakes to the modern solid hexagons. 1944, the 12D 28s and 26 D 18s were produced with an entire new heavier top braces. In 1947, a single herringbone D 28 guitar was manufactured.
Martin started to manufacture dreadnoughts with an elongated body, 12 fret necks, and other features on a very limited basis. The first Martin electric guitar was introduced in 1958. It was an acoustic model with additional electrical pickups.
In 1962, the E.U Wurlitzer Music Company of Boston ordered S body guitars which were sold only through their stores. A new factory was opened on Sycamore St in Nazareth in 1964.
In 1969, the first Martin guitar with Indian rosewood was produced. In the 1970s, folk music was extremely popular, and famous artists, including James Taylor, helped Martin to increase their sales.
In 1976, the Martin HD 28 acoustic guitar was a noteworthy effort to remake a guitar from the herringbone D 28. After the success f HD 28, HD 35 & D 35 featuring maple bridge plate, scalloped bracing, and herringbone was introduced.
In 1985, Martin manufactured his first adjustable reinforcing truss rod. The X series was introduced in 1998 with revolutionary materials like HPL high-pressure laminate tops wood fibers to improve the performance and appearance of the guitars.
The millionth guitar of Martin was produced in 2004, after 171 years when CF Martin moved his company to Nazareth. The Mexican-made DRSGT dreadnought acoustic road series and 000RSGT Road series were unveiled in 2014, which were the lowest cost guitars manufactured by all solid wood.
Final words
The Martin & Co has been run by the Martin family from the beginning. CF Chris Martin IV is the current chairman of the company. Today, Martin sells Eric Clapton, Johnny Cash, Ed Sheeran, and John Mayer signature guitars. Best known for their superior build quality and super sound, Martin guitars are top-notch instruments for beginners and professionals.